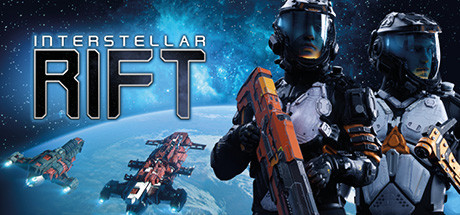 Score: 0
Recommendations: 594 / Metacritic: 0
Interstellar Rift game
Released: June 23, 2015
Store Hub Workshop SteamDB Steam Charts Homepage
Interstellar Rift is an open world starship simulator with an emphasis on ship construction and multi-player interaction. Players will need to survive in a hostile galaxy with their own custom designed and constructed starship. Space is vast but you wont have to face it alone, other players will be able to join your ship and help out, or build their own rival fleet and fight you across the galaxy!
Recolonizing the galaxy - Interstellar Rift Development 106
Posted by: Conquintor on steam_community_announcements October 12, 2017

This experimental update is a bit bigger than usual, as we're adding in system events!

These events are system wide missions that everyone can participate in, and that will net you better and unique rewards. These events consist of things like the creation of new space stations, the elimination of a large number of skrill, or simply scouting new locations. Most of these missions will reward you just for participating.

This however does mean that most star systems outside of the starter systems are going to be mostly empty. There might be a rift hub, but not much else. Which means these systems will need player interaction to become populated with space stations. As you complete system events the influence of a faction will increase in that system, leading to that faction constructing more stations on their own.

More types of system event missions will be added over time.

passive bounties for killing skrill and pirate drones throughout the star systems have also been added. Meaning that you will receive a U-Nits payout for every one of these that you take out. These rewards will be paid out in the same way as mission rewards among crew members.

We've also rebalanced the skrill to be more inline with the recent ship flight changes.

Note that these are not all of the changes we are making for the upcoming patch, in the coming days we will be looking at your feedback and making changes based on that as well as adding more balancing tweaks.

For full patch notes, and to leave feedback, see here:

http://steamcommunity.com/app/363360/discussions/4/1484358860937360398/

Instructions on how to join the experimental branch can be found here:

http://steamcommunity.com/app/363360/discussions/4/350542145693906320/

Thank you all for playing and see you starside!

-The Split Polygon Team

Other Interstellar Rift News
---
The long awaited Drone bay is finally here! Today the drone bay hits our live branch of Interstellar Rift, bringing with it the ability for players to construct and direct their own heavy drones.
Interstellar Rift - 7 hours ago
---