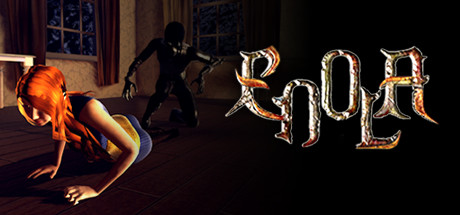 Score: 68,800
Recommendations: 104 / Metacritic: 0
Enola game
Released: September 18, 2014
Publisher: The Domaginarium
Store Hub Workshop SteamDB Steam Charts Homepage
Enola is a psychological adventure game that delves into the inherent darkness of love, death and revenge. As Enola, you must survive a macabre world conjured up by the tortured memories of her lover, Angelica.
Posted by:
DarthMagnolia
Date:
August 12, 2017
Feed:
steam_community_announcements


Hello all!

I'm happy to announce that our next game, The Nightmare from Beyond will release soon on Steam Early Access. The Nightmare from Beyond is a cosmic-horror third person platformer inspired by the works of H. P. Lovecraft.

Like Enola, it will have a big emphasis on story, but that story will be delivered using different methods (that means no more countless notes and huge walls of text!). However, it will also have a bigger emphasis on gameplay since it's a 3d platformer.

Please visit the store page for more.

In the meantime, you can check out a short demo here
---
---
Other Enola News
Hi all. The Nightmare from Beyond early access release 2 is now available and will download automatically as soon as you open your Steam client.
Enola - October 6, 2017
---