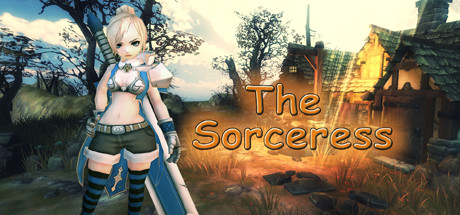 Score: 0
Recommendations: 0 / Metacritic: 0
The Sorceress game
Released: February 1, 2017
Publisher: Karabas_Studio
Store Hub Workshop SteamDB Steam Charts
In a fairy-tale kingdom evil forces are attacking citizens. The monsters appear suddenly and nobody
knows from where they are and who leads them. The best knights of the kingdom fell in this war.
Castles are destroyed, and people survive as they can. The hope of a successful outcome has been lost,
but one girl suddenly appears and she is able to change the course of events.
Posted by:
Karabas_Studio
Date:
August 12, 2017
Feed:
steam_community_announcements
- Added Auto Interact system. This function is avaliable in settings options. When using this option there is no need to press button "I" to interact with NPC. If you need to communicate with NPC, come closer.

- Pressing any key interrupts the intro video.

- Bosses of the storyline will appear only on quest.

- Added camera rotation axis and zoom.

- Some changes in 2D graphics.

- Tab of the options available during the game at any time.

- Improved animation when casting spells.

- Small changes in the behavior of some NPC.

- Added Russian language.

- Fixed bug with incorrect display resolution of the video on some non-standard screen resolutions.

- The game supports the old 32 bit system.

****************************************************************************************

- Добавлена система автоматического взаимодействия с NPC. Теперь нет необходимости нажимать кнопку "I" для взаимодействия. Все что требуется для взаимодействия с NPC это подойти к нему. По умолчанию система выключена. Включается в меню опций игры.

- Добавлен русский язык.

- Нажатие любой клавиши прерывает вступительный видеоролик.

- Боссы сюжетной линии появятся только при выполнении квеста.

- Добавлено вращение камеры по осям и zoom.

- Некоторые изменения в 2D графике.

- Меню опций доступно в любой момент игры.

- Улучшена анимация в момент произнесения заклинаний.

- Небольшие доработки в поведении некоторых NPC.

- Исправлен баг с некорректным отображением разрешения видеороликов на некоторых нестандартных разрешениях экрана.

- Игра теперь поддерживает старые 32х битные системы.
---
---
Other The Sorceress News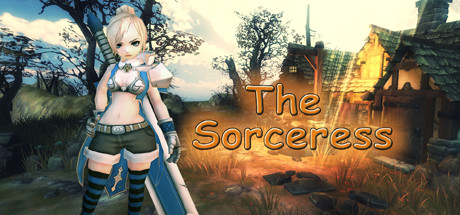 Hi friends. Soon will be the release of the game.
The Sorceress - January 29, 2017
---