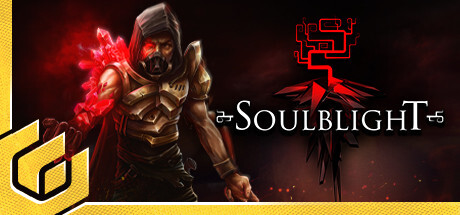 Score: 0
Recommendations: 0 / Metacritic: 0
Soulblight game
Store Hub Workshop SteamDB Steam Charts Homepage
Soulblight is a dark, top-down roguelike luring you to cross the thin line between good and evil. Embrace your flaws to survive a journey through an unforgiving Sanctuary. Gluttony, Lust, Cannibalism - how far are you willing to go?
Soulblight Beta On The Horizon
Posted by: abraksil on steam_community_announcements August 12, 2017

As I mentioned couple days ago our alpha test program will come to an end with our visit at Pax West 2017. This doesn't mean though the game needs no more tests. Soon after the kickstarter campaign we will be beginning the beta test. The beta build will include much bigger part of the game. You will be able to face all 3 bosses we've prepared as well as acquire up to four taints. The access to the beta tests will be one of the kickstarter rewards.

Soulblight kickstarter will go live next Thursday (AUG 17th)

Don't forget to support our thunderclap :)
https://www.thunderclap.it/projects/59652-soulblight-live-on-kickstarter
Other Soulblight News
---
This week we've finalized punch cards mechanic. If you find one of thous little plastic plates during your journey bring it back to Quora the Scholar. She will decode them and let you read their content on the camp's floor screen. This way you will uncover Sanctuary's long forgotten secrets. The more you know the more powerful Prying Taint becomes.
Soulblight - December 11, 2017
---