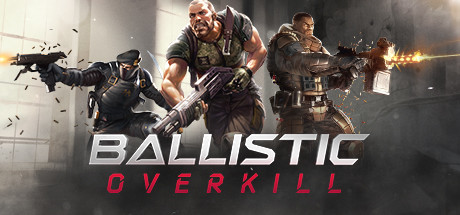 Score: 0
Recommendations: 4542 / Metacritic: 0
Ballistic Overkill game
Released: March 28, 2017
Publisher: Aquiris Game Studio
Store Hub Workshop SteamDB Steam Charts
Ballistic Overkill is a fast paced PvP shooter. Select one of 7 classes, each with their own skills and weapons. Make multiple loadouts with each, creating different builds within the same character. No wimpy support classes, in Ballistic everyone is a killer!
Posted by:
Valve
Date:
August 12, 2017
Feed:
steam_announce
Today's Deal: Save 50% on Ballistic Overkill!*

Look for the deals each day on the front page of Steam. Or follow us on twitter or Facebook for instant notifications wherever you are!

*Offer ends Monday at 10AM Pacific Time

---
---
Other Ballistic Overkill News
Hello everyone!
Ballistic Overkill - September 27, 2017
---