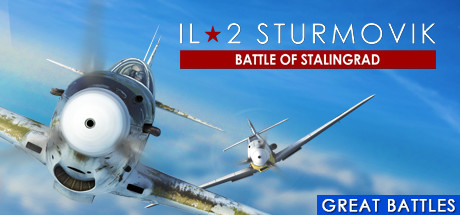 Score: 446,256
Recommendations: 1031 / Metacritic: 74
IL-2 Sturmovik: Battle of Stalingrad game
Released: October 22, 2014
Publisher: 1C Game Studios
Store Hub Workshop SteamDB Steam Charts Homepage
IL-2 Sturmovik: Battle of Stalingrad is the continuation of the legendary IL-2 Sturmovik series that has set the standard for PC combat flight games for more than ten years. This new entry into the series will offer virtual pilots an even more accurate simulation of the most famous air battles of World War II. Better quality of content, bigger scale, new physics, more realistic aerodynamics and new game elements set this title apart from all which came before. We have only one goal - To give you a New Higher Level of Immersion!
Posted by:
BlackSix
Date:
May 19, 2017
Feed:
steam_community_announcements
Hello everybody,

while the German bomber of the Battle of Kuban plane set is already available to customers who pre-purchased the new theater of war, today we'll show you the first screenshots of the Soviet one. This is the US-made bomber A-20B, these aircraft were sent to USSR since December 1942 via the lend-lease program.
...........................

On these screenshots, you can see Tushino airfield on the Moscow map which differs from the airfield you have in the sim now significantly. That's right - it was made using the new technique which we use for Battle of Kuban, all the airfields on the Moscow map will be remade using it in the next update 2.011.
...........................

We made good progress in Battle of Kuban development across all departments. We'll be giving you regular reports on the work progress during the Summer, and today we can show you WIP screenshot of the Soviet submarine 'Type Sch':

You can see full text and visual materials on our forum:
https://forum.il2sturmovik.com/topic/168-developer-diary/?p=473236
---
---
Other IL-2 Sturmovik: Battle of Stalingrad News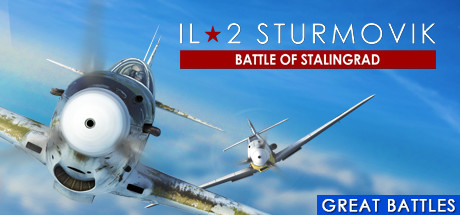 So, let's talk about Supermarine Spitfire Mk.VB. It took off for the first time in December 1940. Spitfires V were relatively old planes by the time the battle of Kuban begun in Spring 1943.
IL-2 Sturmovik: Battle of Stalingrad - June 22, 2017
---