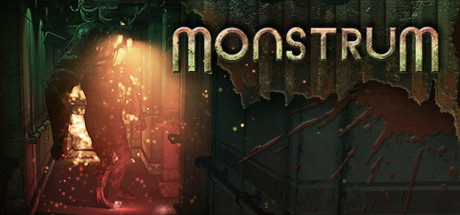 Score: 48,228
Recommendations: 1288 / Metacritic: 0
Monstrum game
Released: May 20, 2015
Store Hub Workshop SteamDB Steam Charts Homepage
Monstrum takes the traditional survival horror formula and remixes it completely with procedurally generated levels, permadeath, and AI driven predators, ensuring that nowhere on its derelict cargo ship is ever truly safe.

Offering up a challenge to even the hardiest of gamers, Monstrum will force you to use your wits and whatever tools you can find to outrun or outsmart your pursuer. Attempt to escape from an environment that is out to kill you while evading the lurking terror that could be around any corner. Can you survive Monstrum?

Game Features

Three Unique Monsters*

Face one of three monster types each play-through, each one with different behaviours and tactics. Can you work your way out of an ambush or escape a direct attack? And will the same actions work every time?

Procedural Arena

Prepare for a different gameplay environment each time you play as the ship's interior shifts shape with every run, changing the location of items along the way.

Escape Routes

Discover different methods of escape and delve into the bowels of the ship to recover items you need to repair them.

Opportunities and Hazards

Use whatever you can find to try and outwit the monster. Hide in lockers or under furniture. Use distractions to attract the monster to you, or, perhaps more wisely, to where you've just been, but be careful not to run too fast lest you fall into one of the ships numerous traps along the way.

Permadeath

Death is death. Get killed in Monstrum and you'll be starting again. In a different ship, probably against a different monster. Good luck. Start running.

*Please see early access details for information on current implementation of features.
Update 1.5.0 - Trading Cards, Eye-tracking, Improved VR
Posted by: Junkfish on steam_community_announcements May 19, 2017
Ahoy!

It's hard to believe, but Monstrum has spent another year on the high seas - by which we mean it's our 2nd "proper" birthday! We've put together a couple of little updates for you to celebrate.

Firstly, we'll be holding a special birthday sale from Friday 19th (today!) of May to Monday 22nd of May. This weekend Monstrum, the soundtrack and the deluxe bundle will all be 80% off! So if you've been lurking this whole time waiting for an opportunity to strike, like the sneaky Hunter, now's your chance to pounce!

Secondly, we're bringing some new options into Monstrum. The game has gone without an update for a long-time due to us focusing on our second project, Attack of the Earthlings, but we thought we could manage a little something for such an important date. Some stand out additions:





Trading Cards!

Change direction with head look mode for VR!

Tobii Eye-tracker compatibility




Some of these are things people have requested for a while, some we just found fun to work on. There's a full change log at the bottom, and it'll all go live later today!

And finally, we want to give a big shout-out to all of you! We're always amazed when we see how many people are still playing, and thankful for how creative and dedicated an audience we have. We love seeing your Monstrum artwork, screenshots and streams, so don't be shy about giving us an @ on [url=www.twitter.com/teamjunkfish]twitter[/url] with something you've done. In particular we'd like to shout out

">ErixOn's Animations,

">Glenn Leroi's Song and Marcel's G-Mod map for bringing the team a lot of joy this year.

Thank you!

Team Junkfish



Changelog – V.1.5.0



Trading Cards




Now available featuring never before seen artwork from Monstrum

Includes backgrounds, badges & emoticons



Oculus




Move in direction faced mode (old mode can still be enabled in menu)

Enable/Disable UI on arm



Tobii Eye-tracking




Aim torch, flare-gun & thrown items with your eyes

Pick-up and interact with items you're looking at

Control the journal tab/note selection



Bug fixes




Hunter should no-longer get stuck after spawning

Hunter should now always show up during submarine escape sequence

Can no longer throw items while moving the trolley(s)

Hunter traps will now only trigger when a thrown item moves past them, not if any item is within range.

Flare gun now fires properly in all instances

Other Monstrum News
---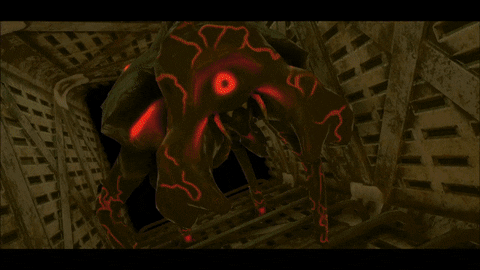 Today we at team Junkfish are over-the-moon to be announcing Attack of the Earthlings!
Monstrum - May 31, 2017
---