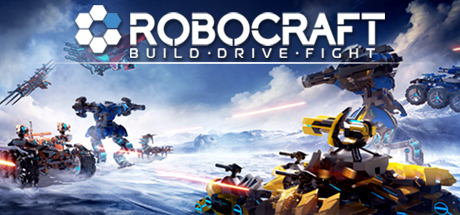 Score: 417,539
Recommendations: 104335 / Metacritic: 0
Robocraft game
Released: August 24, 2017
Store Hub Workshop SteamDB Steam Charts Homepage
Build insane, fully customisable robot battle vehicles that drive, hover, walk and fly in the free-to-play action game Robocraft. Add weapons from the future and jump in the driving seat as you take your creation into battle against other players online!
Robocraft Servers Back Online
Posted by: Gribb on steam_community_announcements January 11, 2017



Hello Robocrafters,


 


We wanted to let you that the server migration has now completed - albeit with considerable disruption to the Robocraft game due to unforeseen network-related issues. Regardless, we are now pleased to report that and servers are back online and operating as intended. Hooray!





As promised in our earlier status update, we are offering everyone a 1-Day Premium Code (below) as way of apology for yesterday's downtime.





The code is valid from now through to Thursday January 19th at 12:00 (UTC). For information on how to redeem a promo code, click here.



If you're a player that has Premium For Life, please contact our support team via this linkto receive alternative compensation.

Again, we would like to apologise for the downtime and the obvious inconvenience this has been to your enjoyment of Robocraft.

Catch you all in-game!
Other Robocraft News
---
We're incredibly proud to once again support the awesome Yogscast Jingle Jam Humble Bundle.
Robocraft - 1 day ago
---