Score: 72,894
Recommendations: 22716 / Metacritic: 0
theHunter game
Released: June 3, 2014
Publisher: Expansive Worlds,Avalanche Studios
Store Hub Workshop SteamDB Steam Charts Homepage
The most realistic online hunting game ever produced. Experience the thrill of the hunt in huge realistic environments using everything from crossbows to state of the art bolt action rifles.
Posted by:
EW_Stefan
Date:
January 11, 2017
Feed:
steam_community_announcements
Hello Hunters,
Welcome to the second part of the Community Spotlight with Trenton aka InstinctiveArcher, who will show us today how to build a bow from scratch. In case you have missed the first part you can find it
here 
And now without further due, I'm handing over to Trenton to show us how it's done!
For this bow building tutorial, I'll will be building a laminated fiberglass recurve bow. I'll try and describe the process in detail, and share pictures along the way to help describe each step. Obviously, not every little thing will be included, but I will try and cover all of the main points. Enjoy!
Step 1:
The first step in building a laminated bow is making the handle, known as the riser. It is important to make the riser square and smooth, so that the laminations will attach firmly when glued and not have gaps. For this bow, I made my riser out of brazilian teak, maple, and mahogany. This wood combo looks really pretty together, and since teak is a heavier wood, it will absorb some of the handshock from the bow that would otherwise make it a bit uncomfortable to shoot.
Step 2:
The second step is gluing the entire bow up and putting it into the form. My laminations consist of two strips of fiberglass and two wood veneers made from bocote. One pair of laminations are the parallels, which maintain the same thickness throughout their entire length. The other pair of laminations are called tapers, since they taper by 1/1000 inch of thickness per inch of length. Before gluing everything up, I cover the bottom of the form in clear kitchen wrap so that the bow will not stick to the form. I also cover the bow with another layer of kitchen wrap after I glue it up so that the bow doesn't stick to the pressure hose and upper half of the form. The epoxy that I use is a two part epoxy made specifically for bow building called Smooth-On. I epoxy all surfaces then stick them into my form. I run a pressure hose between the laminations and the top half of the form. Then, after I clamp down the top half of the form, I inflate the pressure hose to 60 psi. This squeezes everything tightly together so that their are no air pockets or dry spots.
Step 3:
Once the bow comes out of the form, it is covered in hardened globs of epoxy and kitchen wrap. I break of some of the major globs with a hammer and chisel, but it is really important to be careful around the bow since you can do a lot of damage with the chisel. I then take the bow to the belt sander and finish cleaning it up. It is really important to keep all the edges parallel when doing this, and if it doesn't all come off, that's fine. Lots of the extra epoxy will be cut off anyways.
Step 4
After I get the bow cleaned up, I use a template to trace the limb tapers onto the limbs. I cover the fiberglass with tape so that I can draw on them easily. I then take the bow to the bandsaw and cut the the tapers out, being careful to leave plenty of extra material in case of a mistake. When cutting fiberglass on a bandsaw, you are going to go through a lot of blades. After I finish on the bandsaw, I take the bow to the belt sander and continue to sand the limbs down to the lines.
Step 5:
After I get this all done, I glue on what are called the riser overlays. This just allows me to shape the riser a bit better. I then take a round rasp and file in the string nocks. This allows me to put a string on the bow and see how it bends. This is called tillering, and is perhaps the most important step in building bows. It is very important to make sure that the limbs are bending evenly, otherwise the bow may break if one limb is stressed more than the other. I can adjust the tiller by sanding some material off of the stiffer limb. I don't take of to much at a time, because sometimes all it takes is a little bit of sanding to bring the limbs into proper tiller. Tillering is a bit more difficult on a recurve than on a longbow, but after a little practice, it becomes fairly easy. I generally leave one limb just a little bit stiffer than the other and designate this as my lower limb.
Step 6:
After tillering, I glue on a piece of phenolic to both limb tips. This reinforces the bow's tips every time that the bow is shot. It is especially important to do so if you plan on using a fast flight string, since it has very little stretch and is less forgiving when shot. Since so much force is exerted every time that the bow is shot, the tips would eventually break if using a fast flight string. I generally don't use them, since at most I've only noticed that I pick up 5-6 fps. After gluing the tips on, I got to work with a rasp and sandpaper in order to shape them.
Step 7:
After I get the tips finished, I take the bow to the band saw and rough out the riser shape, cutting out the sight window and roughly shaping how I want the riser to look. After that it is all sandpaper, rasps, and elbow grease. This part of building a bow takes a while because I want the riser to fit my hand well. Every so often, I string the bow, pull it, mark with a pencil all the places on the riser that don't feel right in my hand, then go after those spots until I have them shaped how I want them. A bow with an uncomfortable riser is just no fun to shoot.
Step 8:
The end is finally in sight. Everything is how I want it, the bow is tillered, limb twist removed, and the riser shaped. Now all there is to do is add a finish. It is important to use a finish that is flexible. If you have a finish that won't bend, such as lacquer, it will chip off every time that bow is drawn and limbs bend. Some people put a stain on their risers, but I prefer a more natural look. I use polyurethane because it is waterproof and protects the bow from dings and scratches when out in the field. Also, if need be, you can easily sand it off, make some adjustment to your bow, then spray it back on. I generally do 4 coats of finish on the riser, and 2 coats on the limbs. I sand with 600 grit sandpaper in between each coat.
Step 9:
Now we have a finished bow. It pulls 75 pounds at a 28 inch draw. With my draw length being around 29 inches, the bow is pulling roughly 78 pounds. What started out as a pile of crude materials has transformed into a beautiful and lethal hunting weapon. I've tried to explain the process as best that I could, although I am by no means an expert. It's really not that difficult, and I highly recommend that everyone give it a try if they get the chance. I've heard too many people say "Wow, I've always wanted to do that someday." Don't wait for someday, just do it.
Trenton is currently working on his next project, a Deflex/Reflex Longbow which is going to be pretty exciting.
Thank you very much Trenton for sharing your fantastic craftsmanship and skill with us in this interesting tutorial. If you want to discuss the tutorial or leave some nice words for Trenton you're welcome to do so in this thread, in the official theHunter Forums.
Cheers,
Stefan
---
Other theHunter News
---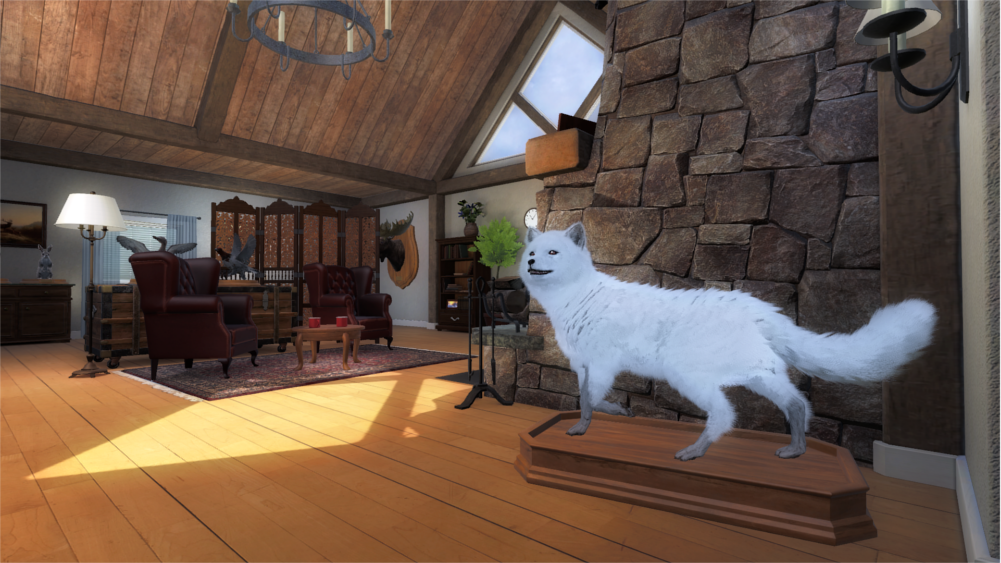 Big day today! And not only because spring has finally come to Stockholm. After months of blood, sweat and tears (mostly tears), we are super thrilled to announce the release of one of the biggest features we've ever brought into theHunter. Introducing the brand new Trophy Lodge! If you watched our pre-release livestream on Tuesday, you already have a good understanding of what to expect, if not, you can catch the replay here.
---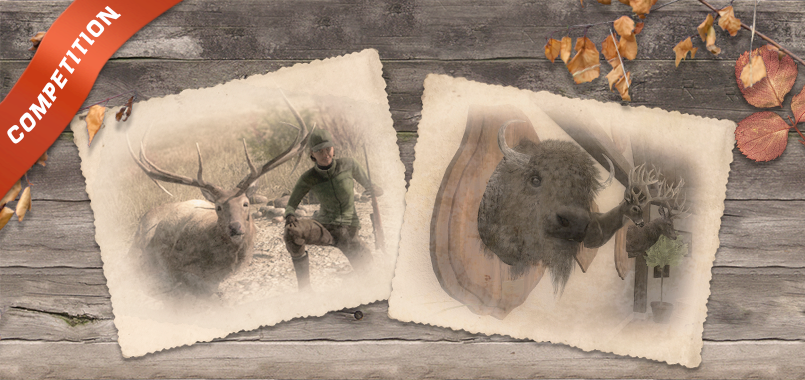 After the long awaited release of our Trophy Lodge we're now launching a dedicated Community Competition to celebrate it together with you. It's time for you to show us your photography skills to get a chance to win some really cool prizes!
---