Score: 434,612
Recommendations: 19446 / Metacritic: 70
Verdun game
Released: April 28, 2015
Publisher: Blackmill Games,M2H
Store Hub Workshop SteamDB Steam Charts Homepage
Verdun is the first multiplayer FPS set in a realistic World War One setting.
The merciless trench warfare offers a unique battlefield experience, immersing you and your squad into intense battles of attack and defense.
Posted by:
Blazy013
Date:
January 11, 2017
Feed:
steam_community_announcements
Did you spot them in the truce, or maybe in one of our hints…? Today the 'ladies of hell' have arrived… The Highlanders joined the trench warfare!
The Scottish were no stranger to war, and when the call to arms came in 1914, a relatively large number of Scottish young men eagerly joined the ranks of the British in Belgium. Wearing their traditional kilts, they performed many aggressive scouting maneuvers, often finding themselves in the thick of savage battles such as Loos and Arras. They suffered a staggering number of casualties as a result, but were nevertheless undeterred and soon earned the nicknamed the "ladies from hell".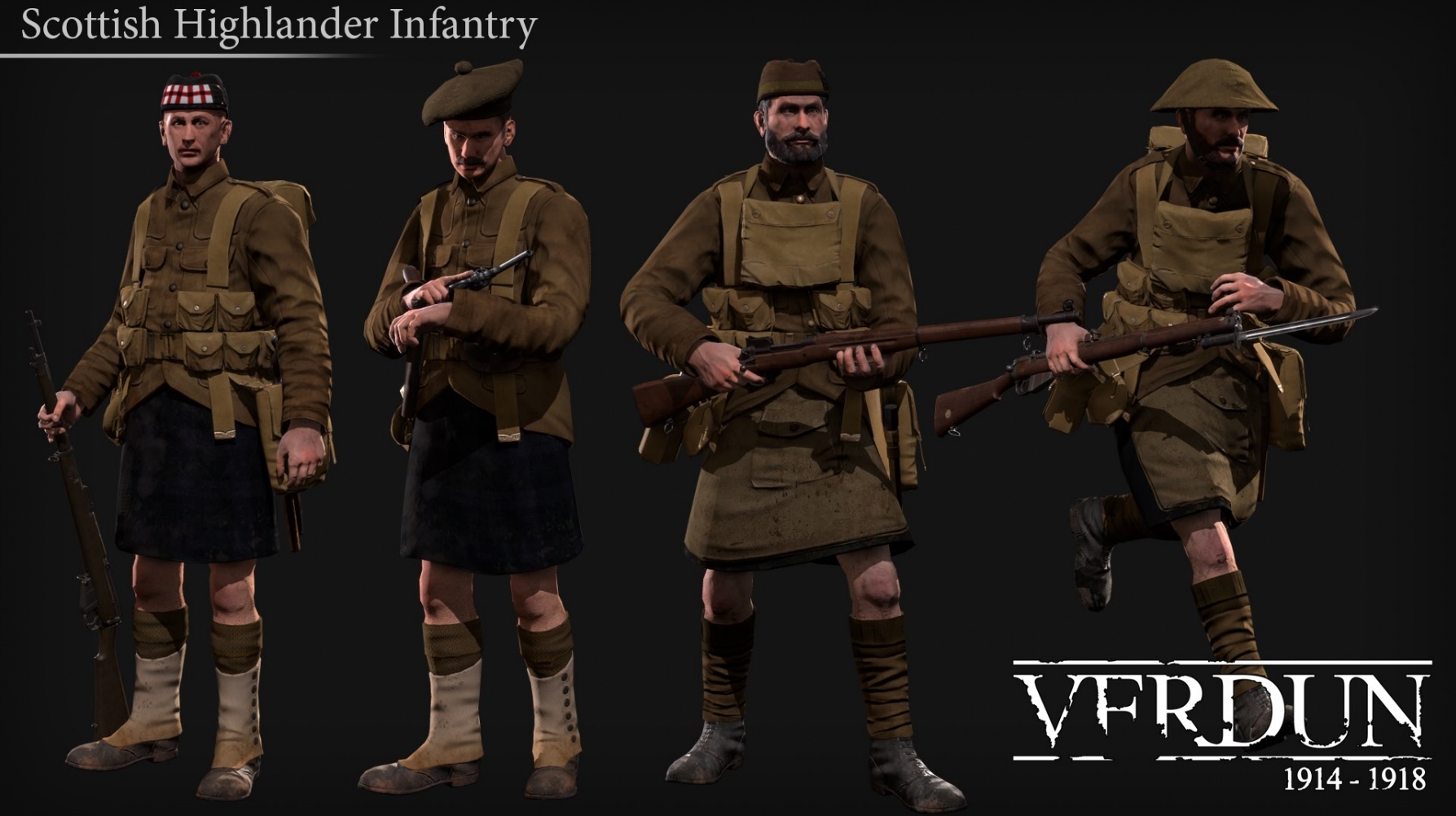 The Scottish squad will perform the role of aggressive scouting in Verdun. They are armed with the distinctive Pattern 1914 Enfield, a five-round "dog-leg" bolt handle rifle ideal for marksmen. This rifle was used in the later years of the war as a designated sniper rifle. The rifle combines the elements of the famous German Mauser, the five-round internal box magazine, with some Lee-Enfield features. Compared to the standard Lee-Enfield, the Pattern 1914 was more accurate and durable, though heavier as well.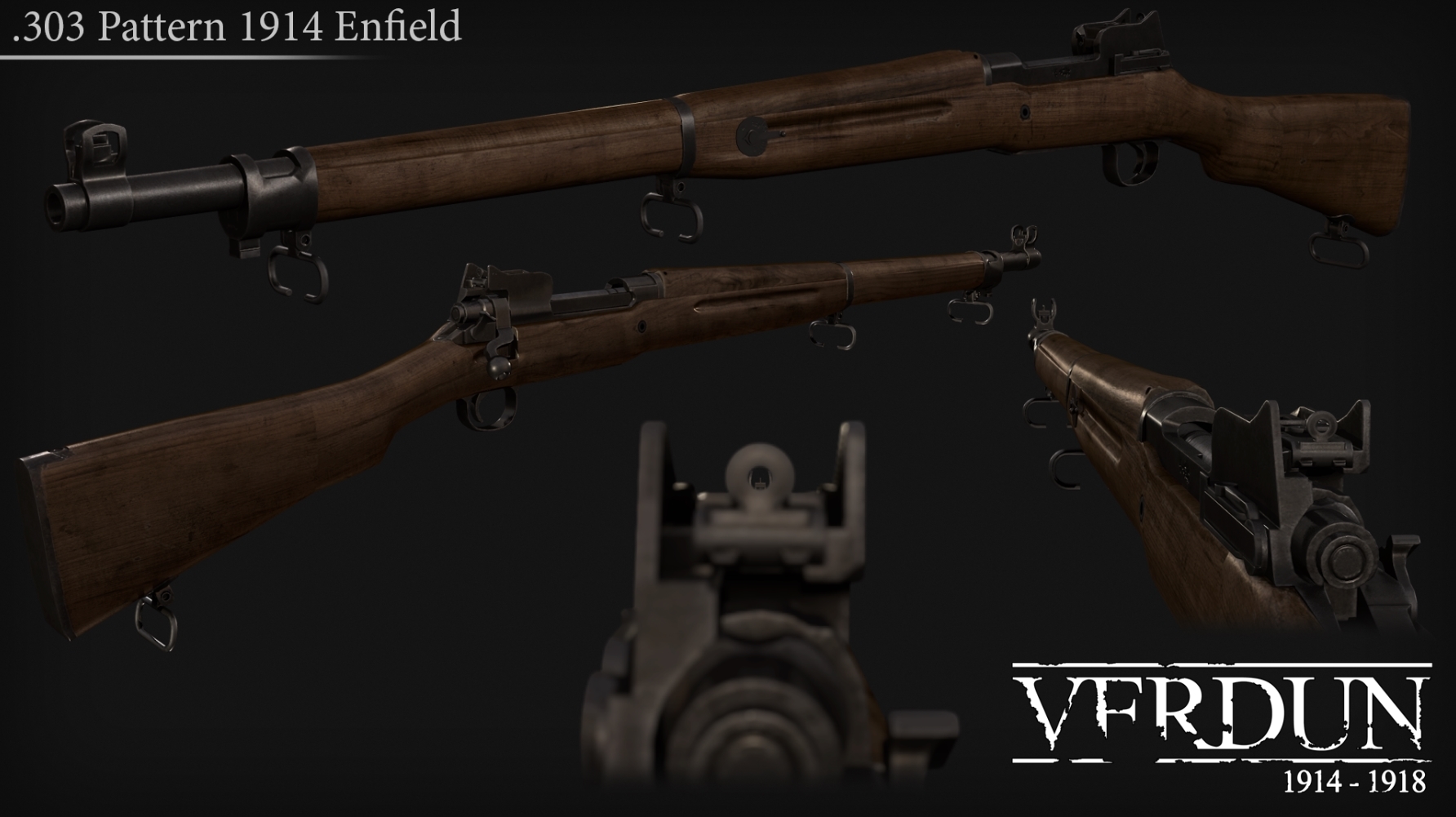 ​​​​​​​The Scottish squad has been added to the game Verdun for free on Steam today and is expected on the PS4 by the end of the month! 
---
Other Verdun News
If you have been playing the latest test version (by enabling opentesting in the Steam settings) you will already be familiar with the changes we are pushing to the live version of Verdun. After extensive testing it is now time for our entire player base to enjoy these fixes and improvements.
---
Today we reveal the next step in the Verdun experience - with all the focus on the Entente and Central Powers, we've overlooked a vital faction in the trenches – the rats. No more! With the working title 'Unleash the Vermin', we are working on several new squads with a range of loadouts and abilities. From the black rats (motto: 'We eat anything') and their food sense passive ability to the brown rats ('Bigger is better') with their multiple squad roles capable of burrowing, there will be a range of options available to rat players.
---
Verdun:
legolas - March 16, 2017
Recent updates!
Over these past few days we released several updates with a wide range of fixes.
---