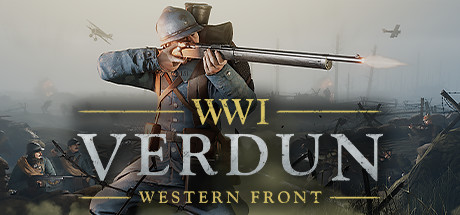 Score: 440,779
Recommendations: 19703 / Metacritic: 70
Verdun game
Released: April 28, 2015
Publisher: Blackmill Games,M2H
Store Hub Workshop SteamDB Steam Charts Homepage
Verdun is the first multiplayer FPS set in a realistic World War One setting, the game which started the 1914-1918 WW1 Game series. The merciless trench warfare offers a unique battlefield experience, immersing you and your squad into intense battles of attack and defense.
Posted by:

Date:
January 11, 2017
Feed:
pcgamer
World War One FPS Verdun may have ceased firing over the holidays while reenacting the Christmas Truce, but it's now back to business in the bunkers. To mark the new year, M2H and Blackmill Games are adding The Highlander Squad to the battlefield—kilts and all. 
Performing an "aggressive scouting" role in Verdun, the Scots comes equipped with Pattern 1914 Enfield—a five-round 'dog-leg' bolt handle rifle, which combines elements of the infamous German Mauser and renowned Lee-Enfield, best suited to marksmen. 
"The Scots were no stranger to war, and when the call to arms came in 1914, a relatively large number of Scottish young men eagerly joined the ranks of the British in Belgium," reads an update post. "Wearing their traditional kilts, they performed many aggressive scouting maneuvers, often finding themselves in the thick of savage battles such as Loos and Arras. They suffered a staggering number of casualties as a result, but were nevertheless undeterred and soon earned the nickname the 'ladies from hell'."
I'm from Glasgow myself and while not overly fussed with kilt wearing, I know better than to take the piss out of a proud Scotsman/woman for wearing one. 
Should you wish to don the traditional tartan attire in the virtual battlegrounds of Verdun, the Highlander Squad update is out now free-of-charge via Steam. You'll of course need the base game to play, which costs £18.99/$24.99.
---
Other Verdun News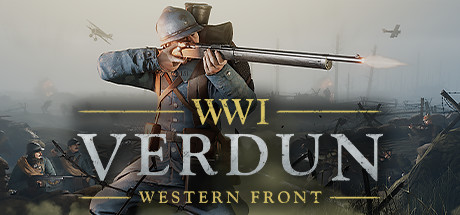 Before there was Battlefield 1 there was Verdun, a "realistic" First World War multiplayer FPS released in 2015 by M2H and Blackmill Games. It obviously wasn't as much of a hit as EA's big-budget shooter but its unique, unforgiving approach to online combat found an audience—enough to justify a "standalone expansion" called Tannenberg, announced today and scheduled to come to Steam later this year. 
---
World War 1 FPS Verdun is off to the Eastern Front in a standalone expansion this year, developers Blackmill Games and M2H have announced. Named simply Tannenberg [official site], after 1914's Battle of Tannenberg, it'll see the Russian Empire scrapping with the Central Powers from forest to plains. Verdun is fairly serious as shooters go, more Red Orchestra than Battlefield, and Tannenberg will continue that with new men, maps, weapons, tactics, and all that. Check out the announcement trailer: … [visit site to read more]
---
Some of you have been fighting across the virtual trenches of Verdun for almost as long as the real war lasted. There have been new maps and squads along with many other updates, and now we've decided it's time to expand the experience to include a different part of the First World War – hell is about to break loose on the Eastern Front...
---