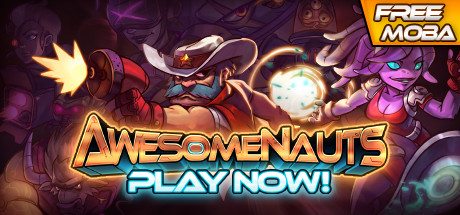 Score: 1,016,288
Recommendations: 18490 / Metacritic: 78
Awesomenauts game
Released: August 1, 2012
Store Hub Workshop SteamDB Steam Charts Homepage
Conflict spans the stars as huge robot armies are locked in an enduring battle. Head out to the battlefields with your friends in this 3-on-3 action platformer.
Posted by:
Mitaki
Date:
January 11, 2017
Feed:
steam_community_announcements
Who's that? Who could it be? Awesomenauts Update 3.5 is in the works, and it'll include lots of great content like the Level Editor and much more!
---
Other Awesomenauts News
Best of luck in the new season! What league will you be aiming for this time?
---
What do you think will be the next character to join the Awesomenauts line-up?
---
We're releasing Awesomenauts update 3.4.3 next Wednesday (January 18th), and on top of a bunch of balance tweaks and the Season Reset, we're also adding turret health bars to the minimap!
---